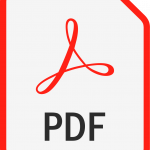 We donated $25,000 to the Gary Sinise Foundation. The donation was made at a special presentation at Raging Bull's Millionaire Roadmap Mastermind meeting in Orlando, Fla., on February 28, 2019.
The Gary Sinise Foundation, which was nominated by Raging Bull member Nick Bellavia, serves defenders, veterans, first responders, their families, and those in need by creating and supporting unique programs that are designed to entertain, educate, inspire, strengthen and build communities. More information is available at https://www.garysinisefoundation.org
A news release for this donation is available here.