Future Public School is a public charter school in Garden City, ID serving a racially, ethnically, and socioeconomically diverse student population.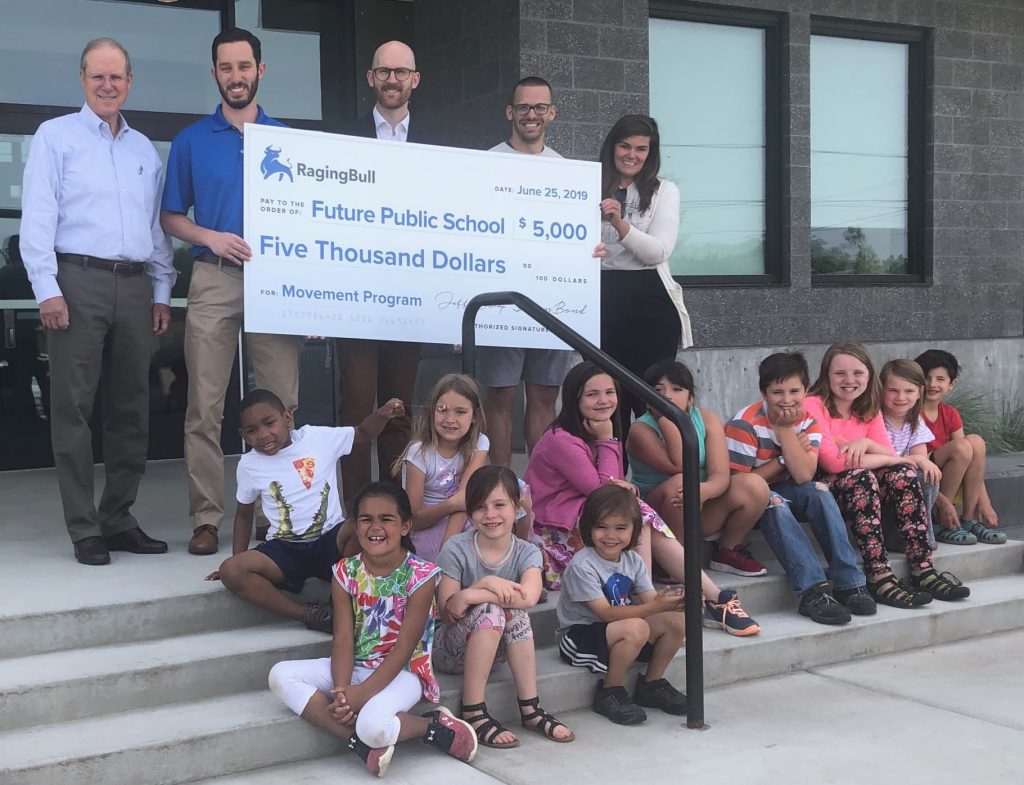 The school recently launched a fundraising drive for a new Movement (physical education) program, and RagingBull Charitable Giving donated $5,000 to help to get the program off the ground.
Peter Verdin, Movement Engineer from Future Public School, said, "This is amazing and we are super grateful for your support. Our movement program is challenging the status quo of physical education to innovate for the betterment of our students with the goal that they live more active lives.
"We embrace a modern view of student-centered learning. Students learn with authentic, engaging projects in comfortable, personalized learning environments. Time and space are flexible. All of our students are welcomed, affirmed, and cared for, receiving the individual services and help they need; strength through diversity!"
The donation from RagingBull Charitable Giving was presented by our CFO, Jordan Reyna, at a special launch event of the Movement program at the school on Tuesday June, 25.
The donation was funded by trading profits generated by RagingBull Charitable Giving co-founder and successful trading educator, Jason Bond. Prior to becoming a successful trader Jason was an elementary school physical education teacher for 10 years in upstate NY.
Jason added, "What Future Public School are doing with their new Movement program is amazing and I am thrilled to be able to support the program and help so many children lead more more active and healthy lives and is aimed at challenging the status quo of physical education. Foster an enjoyment in pursuing a life of movement and more physically active students is exciting and our donation will support those efforts by providing the necessary equipment to get the program started."