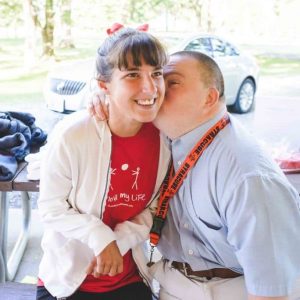 Gi Gi's Playhouse is an amazing organization who are on a mission to change the way we all view Down syndrome. Their vision is to help to create a world where people with Down syndrome are accepted and embraced in their families, schools and communities. Gi Gi's Playhouse changes lives through their free educational, therapeutic-based, and career development programs for people with Down syndrome, their families and their communities, through a replicable playhouse model.
With over 40 brick and mortar and pop-up locations across the United States and Mexico, and over 200 inquiries to start new locations all over the world, Gi Gi's Playhouse is the ONLY network of Down Syndrome Achievement Centers, where every day they provide free, life-changing programs for over 30,000 people of all ages.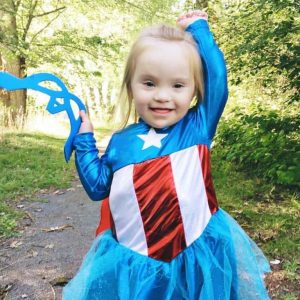 Although Down syndrome is the largest chromosomal disability in our country, it remains one of the least funded. From a prenatal diagnosis to career skills, Gi Gi's makes a lifetime commitment to help people with Down Syndrome, and families are empowered with all the tools their child needs to succeed!
Raging Bull member Mark Weber suggested Gi Gi's Playhouse, and said, "This is fantastic place for kids and adults with Down Syndrome to receive socialization and therapies. Gi Gi's is doing great things for people with Downs including public awareness for people with this disability. They operate from private donations and offer services to people with Down Syndrome for free."
RagingBull Charitable Giving donated $5,000 to Gi Gi's Playhouse to help support their inspiring, ongoing work! The donation was funded by trading profits generated by the co-founder of RagingBull Charitable Giving, Jason Bond.
A short video describing the incredible work Gi Gi's Playhouse do is available here.